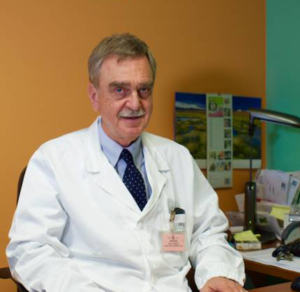 Paolo Grossi is Professor of Infectious Diseases at the University of Insubria in Varese, Italy. He is also the Director of the Infectious and Tropical Diseases Department of the Ospedale di Circolo and Fondazione Macchi of Varese, Italy, and the Director of the Department of Transplantation. He is a member of the steering committee of the ESCMID Study Group on infections in Immunocompromised Host (ESGICH). The main research interest is in the field of infectious complications in transplant recipients. He is author or co-author of more than 200 publications in the field of infectious disease in immunocompromised patients.
Solid organ and hematopoietic stem cell transplantation practice has improved tremendously in the last few decades, and it has overcome major technical limitations to become the success it is today.
Currently, transplant practice is considered a clinical routine, lifesaving, reliable and cost-effective activity, when compared to alternative treatments on onco-hematology field as well as those for end-stage organ diseases, both acute and chronic conditions.
Moreover, recent advances in transplant activity have shed light on the management of patients with viral infections (hepatitis B, C and D virus, HIV and respiratory viruses), thanks also to the recent introduction of new antiviral drugs and the upcoming availability of cell-based therapies.
However, infectious complications that can occur on post-transplant period are complex and represent a constantly evolving issue: that's why healthcare professionals need continuous updating to be able to always ensure patients a high standard of care.
Since its first edition held in 2010, the mission of International Congress "Viral Infections in Immunocompromised Patients", born from a brilliant idea of Professor Paolo Grossi, is to give attendees a unique opportunity to deepen and rise knowledge related to transplantation, through a wide and up to date scientific program, led by best clinical experts on this field.